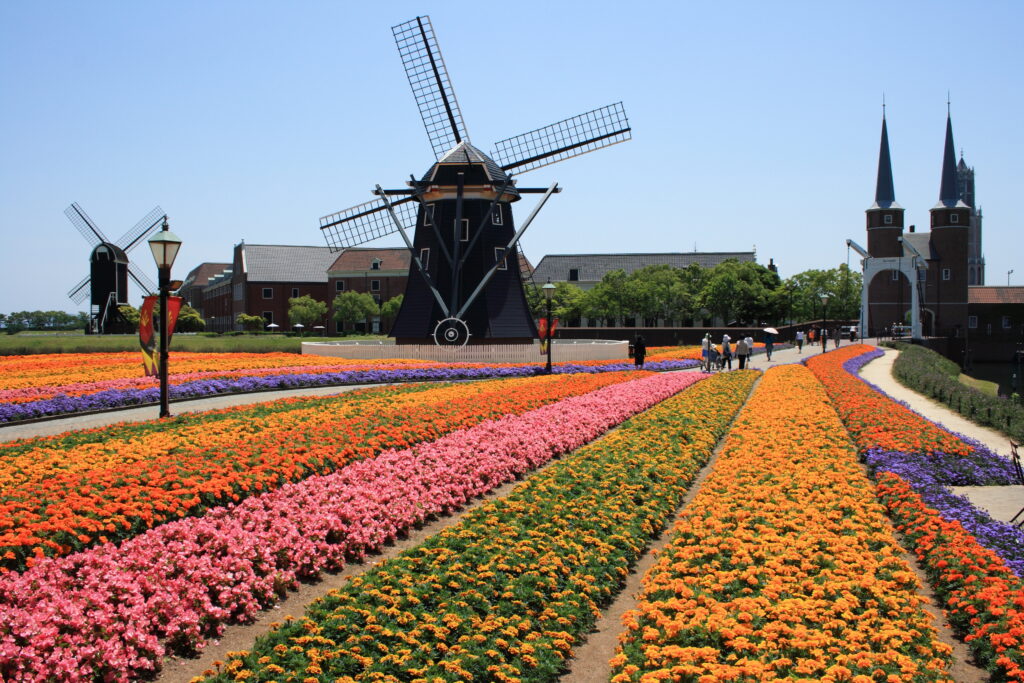 Huis Ten Bosch is a theme park located in Sasebo City, Nagasaki Prefecture.
It is a "beautiful city" where the city and nature are in harmony, starting with European-like townscapes and cobblestone streets, and canals that lead to the sea.
The flowers of the four seasons are in full bloom, and illuminations light up the gorgeous city throughout the year.
There are hotels, restaurants, shops, amusement facilities, and museums in the park.