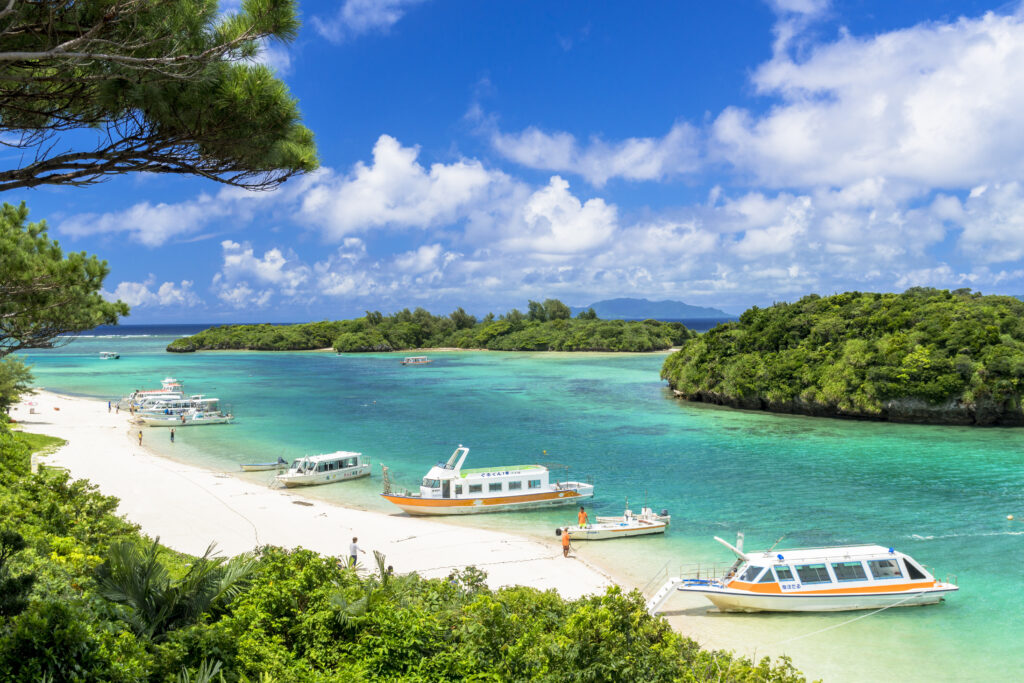 Ishigaki Island is one of the Yaeyama Islands and is part of Ishigaki City, Okinawa Prefecture.
After Okinawa Island and Iriomote Island, it has the third largest land area in Okinawa Prefecture.
It is famous as a spot for snorkelling, diving, and surfing.
Blessed with the riches of nature, including mango groves, a beautiful cobalt blue sea, and the world-leading blue coral Shiraho Reef, it is one of Okinawa's popular remote islands.