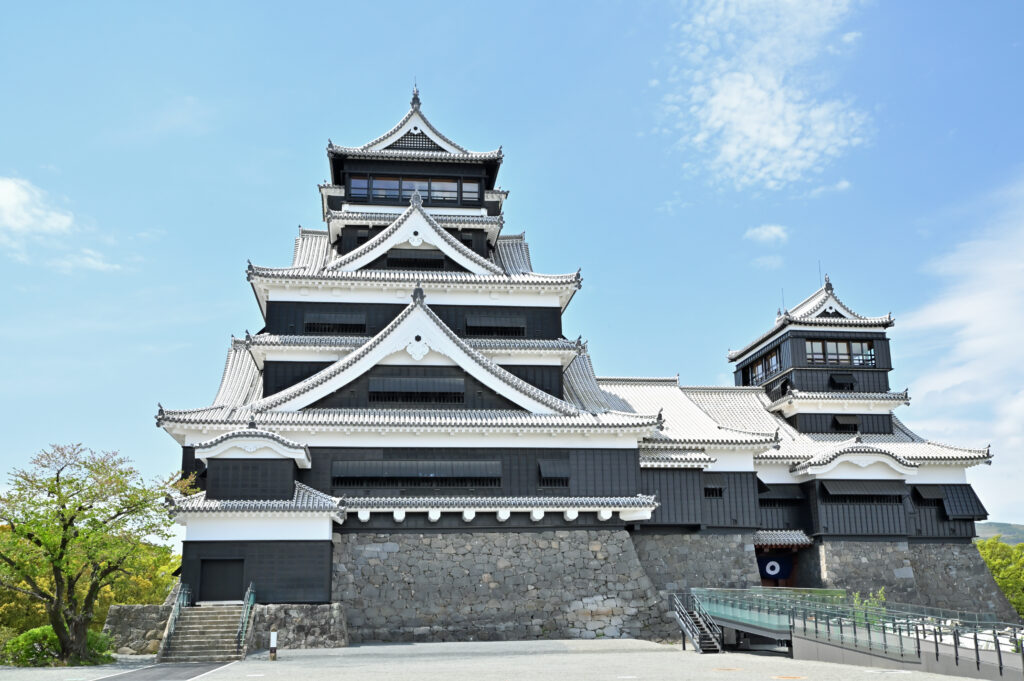 Kumamoto Castle was built in the closing years of the Warring States period by Kiyomasa Kato, a daimyo of that period, who was known as a castle construction expert.
During the Meiji period, it became a battleground of the Satsuma Rebellion. The government forces holed up in the castle and survived the fierce attack of the Saigo forces.
It is also known as a famous place for cherry blossoms. It has been selected as one of Japan's Top 100 Cherry Blossom Viewing Sites.
Kumamoto Castle suffered damage due to the Kumamoto earthquakes that occurred in April 2016. Even today, restoration work is underway.