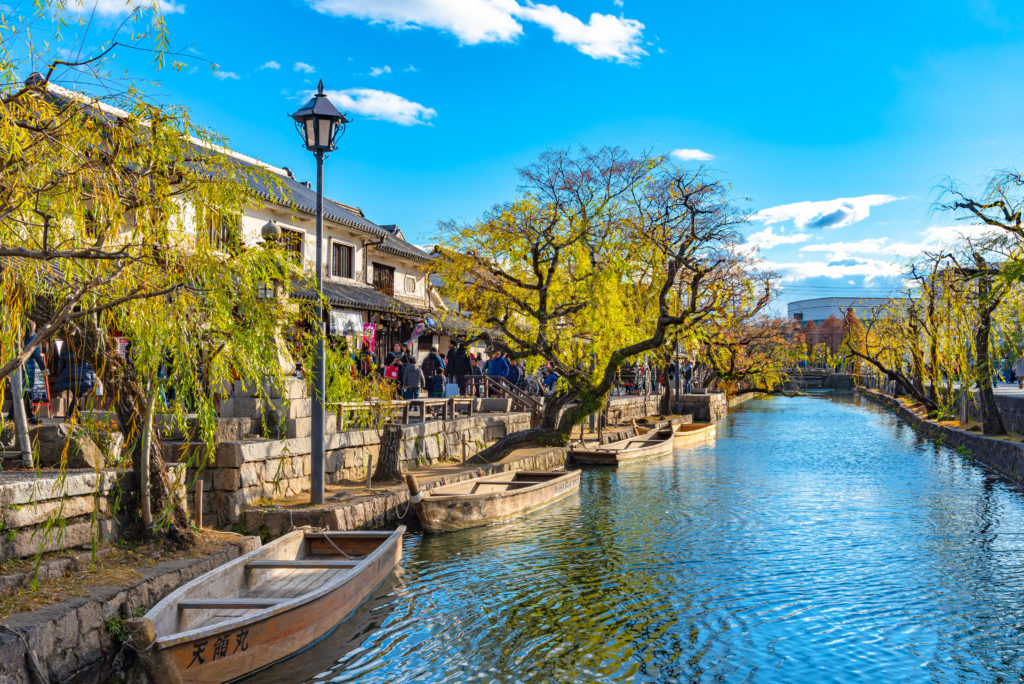 Kurashiki Bikan historical quarter is a famous sightseeing spot with a retro atmosphere in Kurashiki City, Okayama.
There are two main streets along the Kurashiki River.
The rustic houses and weeping willow trees that line the Kurashiki River create an emotional atmosphere which makes you feel as if you have gone back in time to ancient Japan.
There are stylish cafes and shops that have been renovated from townhouses and warehouses so you can enjoy cafe hopping and shopping.