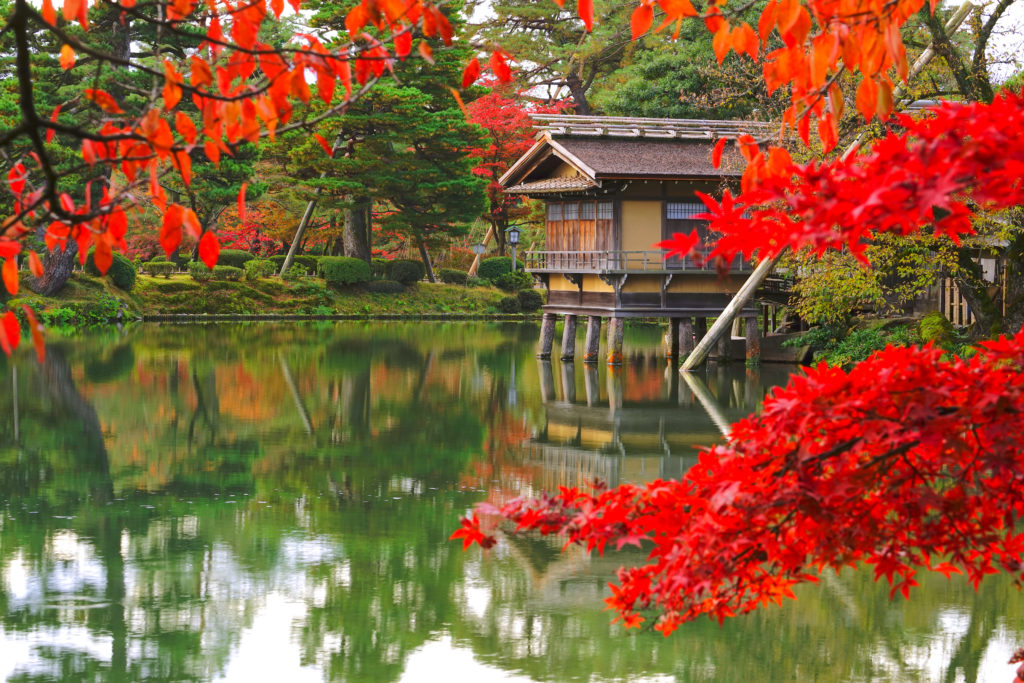 Kenrokuen is a Japanese garden located in Kanazawa City, Ishikawa.
It is one of Japan's three most famous gardens, and was selected as national place of special scenic beauty.
The vast grounds of the park is dotted with mountains, ponds, and tea houses, for some of the most beautiful scenery around.
Visit and enjoy the beauty of each season: cherry blossoms in spring, rabbitear iris in early summer, the foliage in autumn, and the hanging snow in winter.