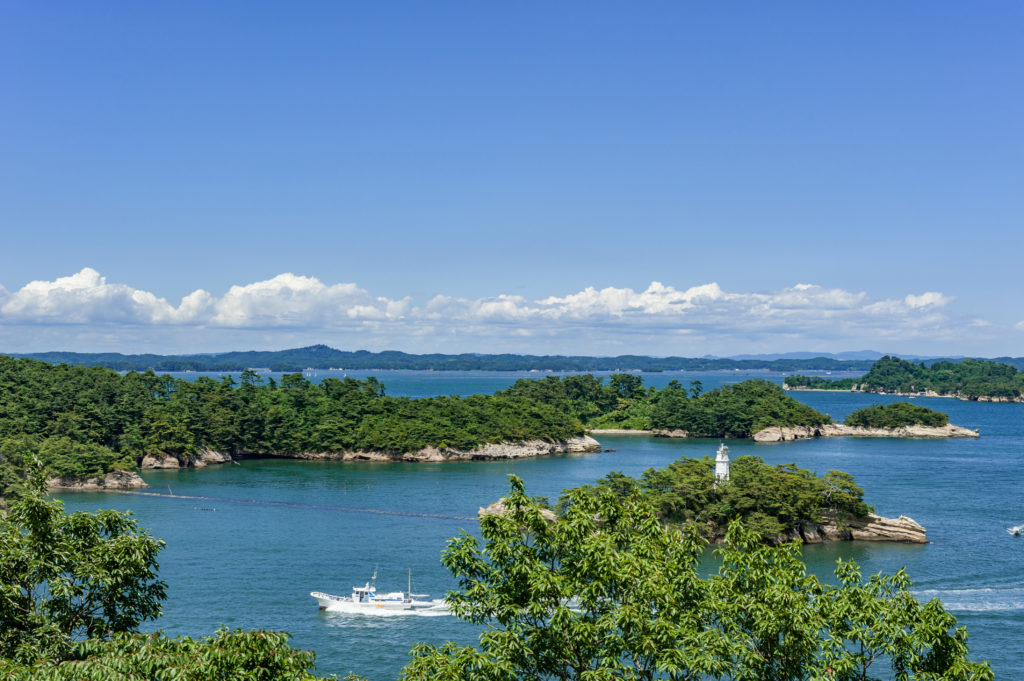 Matsushima is one of the most notable tourist destinations in Miyagi, and is one of the three most scenic areas in Japan.
It is home to countless intereesting places, such as the Matsushima sightseeing boat that tours the bay, Zuiganji Temple and Godaido Hall, both of which are related to Date Masamune,
and many gourmet spots where you can enjoy the famous oysters.
It is not only a beautiful, but a scenic spot where you can get in touch with the history of Japan.