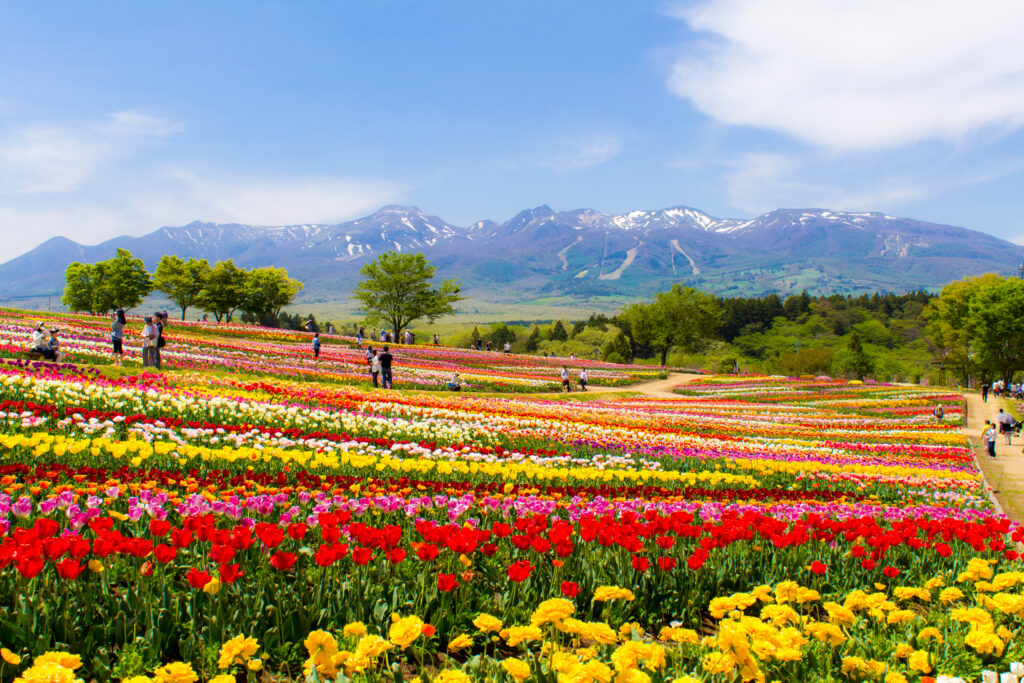 Nasu is famous for being a town of tourism, agriculture, and forestry located about 180km from Tokyo.
In particular, the Nasu Highlands, which stretches from an altitude of several hundred meters above sea level to around 300 meters above sea level, is a popular resort area.
There are many sightseeing spots that children and adults can enjoy and experience, such as the huge dairy farming area, the rural scenery of satoyama, and the beautiful scenery of the highlands.
Nasu Safari Park, Nasu Highland Park, Nasu Rindo Lake Family Ranch, Nasu Flower World, etc. are recommended sightseeing spots for families.