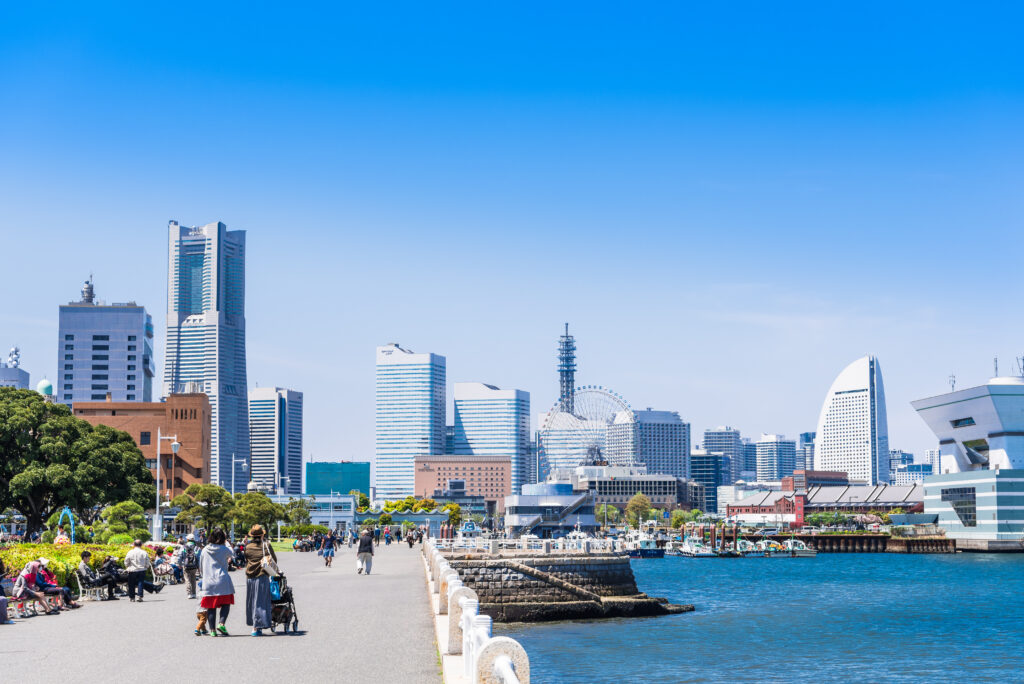 Yamashita Park is the most famous park in Yokohama, with a long- wide expanse of green grass along the sea, facing Yokohama Harbor.
Its surroundings include many of the sightseeing spots that represent Yokohama, including Motomachi Chinatown, Marine Tower and the Red Brick Warehouses, making it a relaxing spot for tourists.
The Hikawa Maru, docked next to Yamashita Park's sea bus stop, is designated as an important cultural property.
Many people visit Yamashita Park on weekends, when street performances and events are often held.