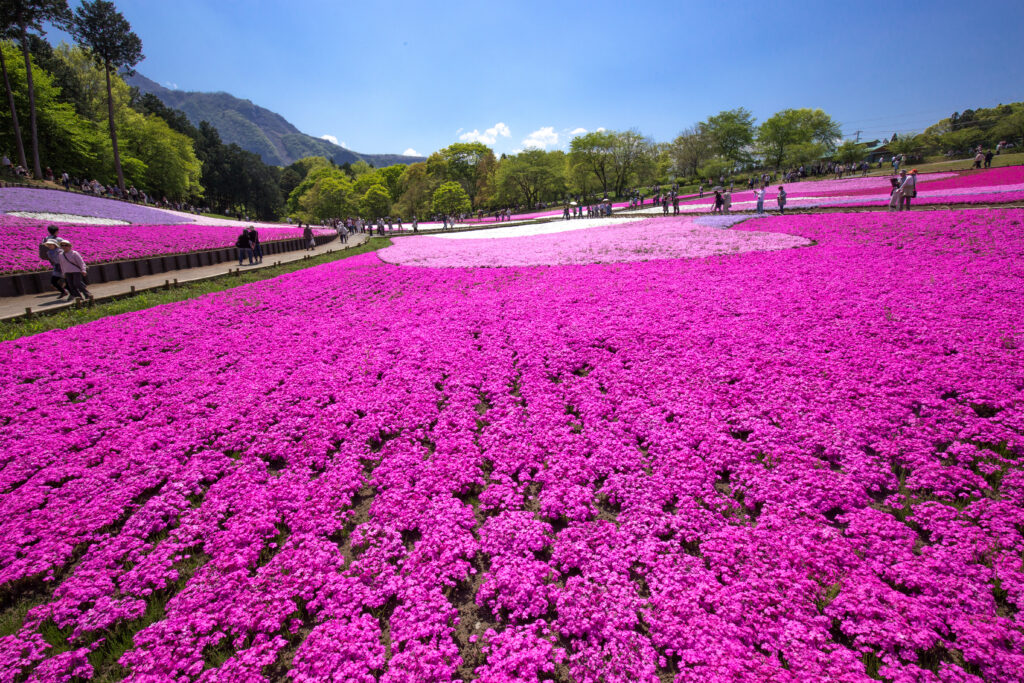 Located on the east side of Chichibu City in Saitama Prefecture, Hitsujiyama Park is surrounded by lush nature and is a popular place for citizens to relax.
The natural scenery of each season, including the moss phlox in spring, is very beautiful and attracts many tourists.
Shibazakura hills are covered with white, pink, and pale blue flowers in spring.
Over 400,000 moss phlox plants of 10 varieties are planted on an area of approximately 17,600 square meters.