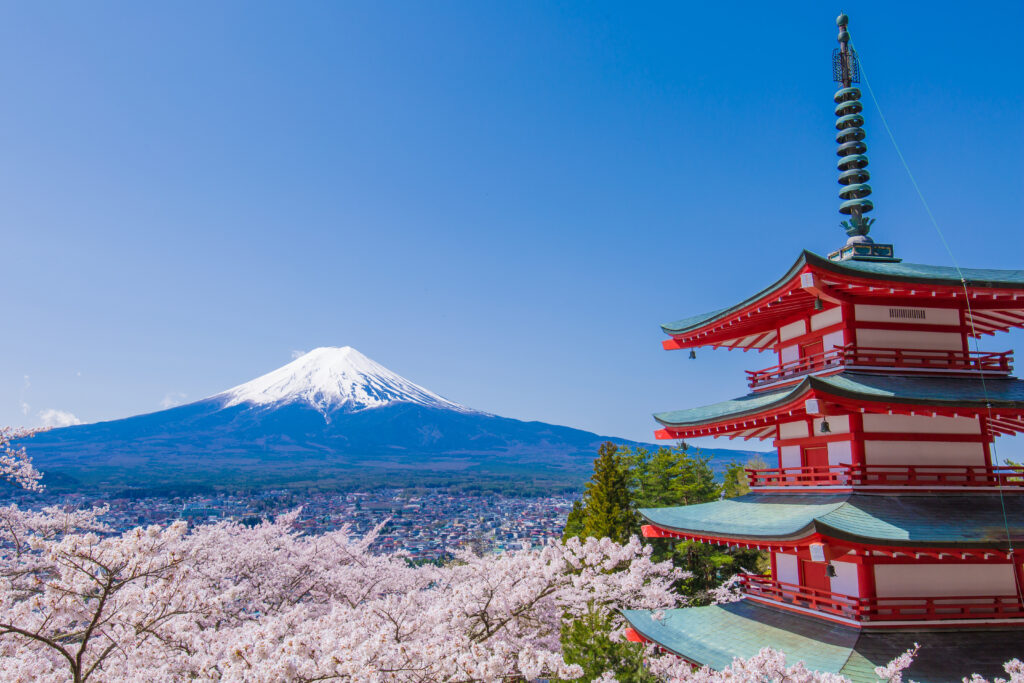 Mount Fuji is an active volcano that extends over Yamanashi Prefecture and Shizuoka Prefecture. With an altitude of 3,776 meters, it is the highest mountain in Japan.
Its beautifully sublime appearance is widely known as a symbol of Japan, and it has also become the theme of many works of art.
Together with a group of related cultural assets, Mount Fuji was registered in 2013 as a cultural site in the World Heritage List under the name "Fujisan, sacred place and source of artistic inspiration."
Around the foot of Mount Fuji are many sightseeing spots. Places such as Lake Kawaguchiko, Lake Yamanakako, and Fuji-Q Highland are especially popular.