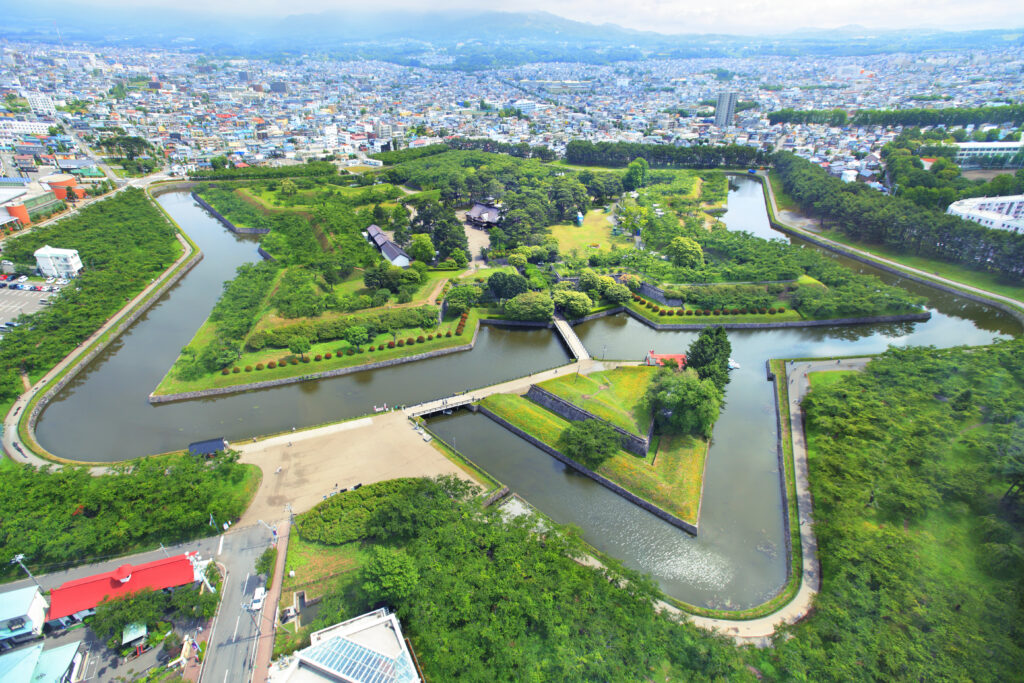 Goryokaku, in Hakodate, Hokkaido, was the first western-style castle to be built in Japan.
From the viewing platform of Goryokaku Tower, you can look down on the whole of the castle.
It is famous as the site of the Battle of Hakodate, which broke out of the Battle of Toba-Fushimi and was the last battle of the Boshin War, fought between the forces of the old Tokugawa Shogunate and the new pro-Imperial forces.
The Vice Commander of the Shinsengumi, Hijikata Toshizo, a popular figure in Japanese history, was killed in the battle while fighting for the Shogunate forces.