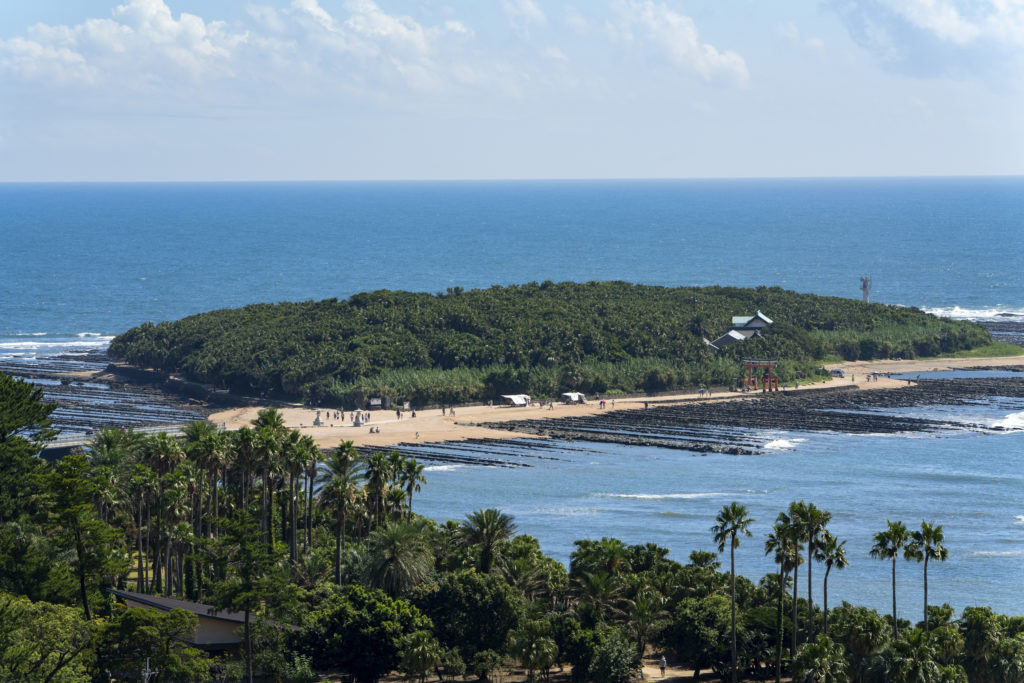 Aoshima is an island connected to the south-eastern edge of Miyazaki City, Miyazaki.
Every year many tourists come to visit the island as well as Aoshima Beach on the shore facing the island.
On Aoshima, there are over 200 types of rare subtropical plants that inhabit the island.
With an appearance reminiscent of a strange giant washboard composed of saw teeth-like rocks, the "Demon's Washboard" is a national natural monument of Japan.